Geo tv news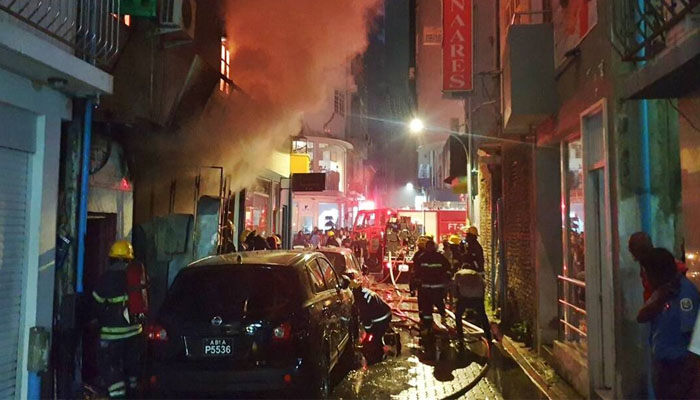 A fire broke out in a residential building in Malé, the capital of the Maldives, killing 11 people.
As reported by the foreign agency, the fire occurred in a residential building, the charred bodies of 11 people were recovered on the upper floor, most of the migrant workers resided in the affected building.
The fire reportedly started in the garage of the building where vehicle repairs are carried out.
Firefighters reported that it took four hours to control the situation due to the severity of the fire.
The Indian High Commissioner posted in Maldives confirmed on his Twitter that 8 people who died in the accident are Indian citizens.
The Indian High Commissioner tweeted that we are saddened by the loss of lives in the Male fire incident, including Indian citizens.
He further wrote that "We are in touch with the Maldivian administration regarding the handover of the bodies."
Indian High Commissioner also shared his contact number.