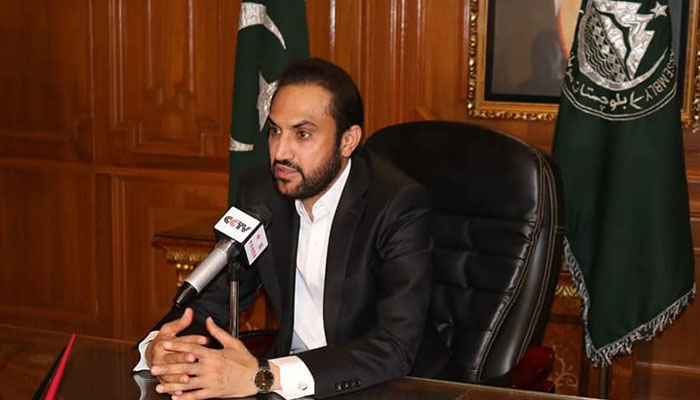 Chief Minister Balochistan Abdul Qudous Bizenjo has said that he has invited Jamiat Ulema Islam to join the government, they will be given ministries according to their party position, on inclusion of JUI in the cabinet, BAP will be among the allies. There is no disagreement, I will make sacrifices for the betterment of the province and inclusion of all parties, I will not dismiss anyone from the cabinet and I will not take away anyone's ministry.
Speaking to the media on the occasion of his visit to the Balochistan Institute of Nephology and Urology in Quetta on Friday night, Abdul Qadoos Bizenjo said that when all the representatives of Balochistan made me the Chief Minister unopposed, to some extent his role in the government remains better. They want to join the government as a party.
He said that Jamiat Ulema Islam will give a place in the cabinet according to the position of his party.
The Chief Minister said that Balochistan is going through a crisis for the last three and a half months, the administration has worked hard and has not noticed any shortage.
He said that in the past, people did not get relief in calamities and there were allegations of corruption. This time, no one said that the government has committed negligence or corruption. We are going through the test.
Abdul Qadoos Bizenjo said that this time the government will compensate all kinds of losses of all people.
In response to a question, he said that there is no personal difference with Jam Kamal Khan, there is a difference in his method and thinking.
He said that Prime Minister Shehbaz Sharif played an excellent role in the flood affected areas and he fully supported the provincial government.