Geo tv news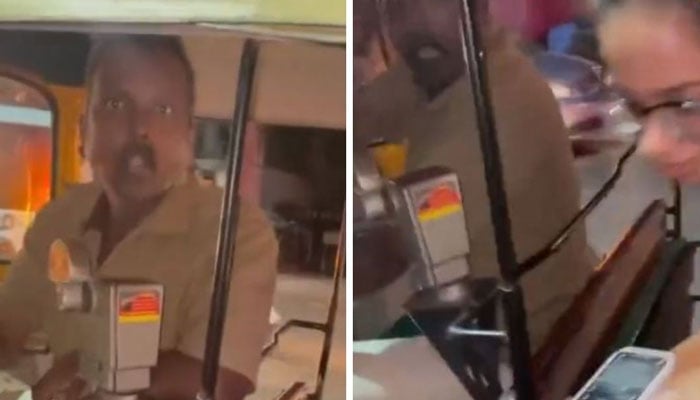 In India, there is a lot of conflict between Hindi and other regional languages, especially South Indian languages. A similar clash took place in South India, the video of which went viral.
A practical and most recent demonstration of this was yesterday when an auto driver and a woman exchanged harsh sentences over the issue of speaking Hindi versus Kannada in Bangalore, the capital of the southern state of Karnataka.
A video of this incident has gone viral on social media. This 26-second video has been viewed by millions of people.
In the video, the auto driver can be seen refusing to speak to the woman in Hindi and criticized the woman for not responding in Kannada.
The auto driver asked the woman to speak in Kannada, when the woman refused, the man said, "This is our land, not yours."
During this time, the woman not only recorded the video but also refused to speak in Kannada language.