Geo tv news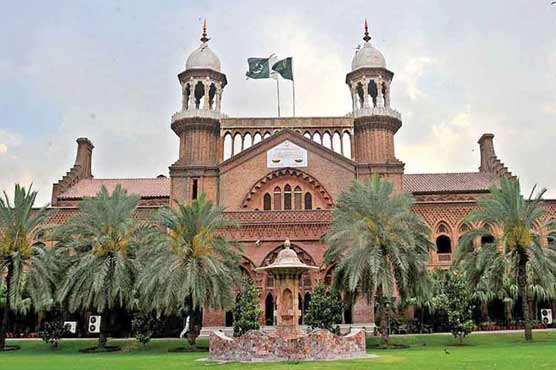 Lahore: (Web Desk) The Lahore High Court, while hearing PTI leader's recovery plea, ordered Fawad Chaudhary to appear in court at 6 pm.
On behalf of the leaders of Pakistan Tehreek-e-Insaf, an application was filed in the Lahore High Court for the recovery of Fawad Chaudhary, the Chief Justice of the Lahore High Court sent the application to Justice Tariq Saleem Sheikh for hearing.
Justice Tariq Salim Shaikh while naming the application for hearing directed Fawad Chaudhary to appear at half past one but Fawad Chaudhary could not be produced before the court.
Justice Tariq Saleem Shaikh expressed displeasure over Fawad Chaudhary's inability to appear before the court at the appointed time and ordered him to appear immediately.
On this, Advocate General Punjab expressed his ignorance about Fawad Chaudhary and took a stand before the court that he does not know where Fawad Chaudhary is.
Expressing indignation at the Punjab Advocate General's response, Justice Tariq Saleem Sheikh remarked that I ordered him to be produced in the presence of the Deputy Advocate General.
The learned judge said that I have to execute my order, while ordering Fawad Chaudhary to appear in the court immediately, the court adjourned the case till 3 o'clock.
When the hearing resumed, Justice Tariq Saleem Sheikh interrupted Additional Advocate General Punjab and said I will hear him later, first implement the order.
Justice Tariq Saleem Shaikh asked Additional Solicitor General Punjab to summon the IG? On which he said that the IG is traveling from Rahim Yar Khan to Lahore.
Lahore High Court summoned IG Punjab and IG Islamabad to the court at 6 pm.