Bhopal (Madhya Pradesh): In honor of india's world Cup victory, the Sanskrit Bachao Manch at the Ma Vaishno Dham Adarsh ​​Navdurga Temple in Bhopal performed Rudrabhishek.
Rudrabhishek contributed to India's World Cup win, according to Sanskriti Bachao Manch president Chandrashekar Tiwari. Prayers are being offered to Lord Pashupatinath for the World Cup to come to us today.
They prayed that Mohammed Shami, Virat Kohli and Rohit Sharma would have such enthusiasm, bringing the World Cup under our control.
Right now, Lord Shiva is in charge of this universe, and Lord Pashupatinath's Rudrapishek, who fulfills all desires, will be meaningless. He stated that in the Vedas, rituals are performed before the work is done.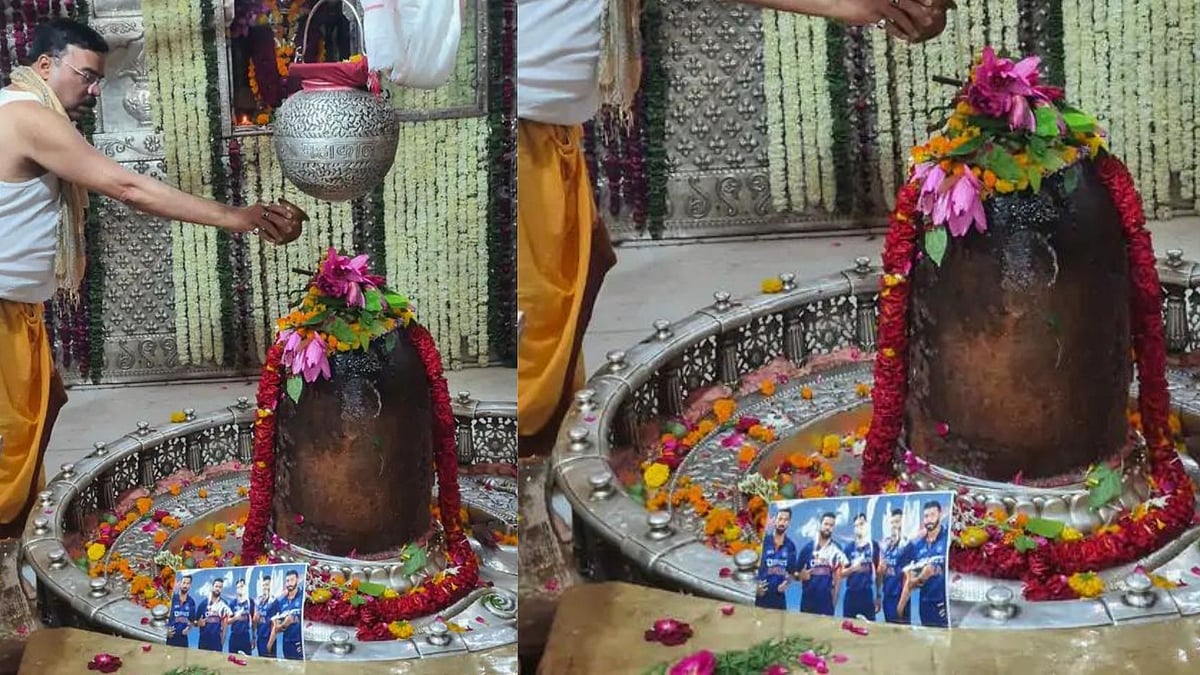 Prayers offered at Mahakal Temple
At the Mahakal Temple in Ujjain on Sunday, the Bhasma Aarti was performed amid celebrations following India's important win over Australia in the ICC World Cup final.
A day before the highly anticipated World Cup final between Australia and India, special prayers were held on Saturday at the Mahakaleshwar Temple in Ujjain. The temple priests placed pictures of Team India players next to the Shivlinga during the rituals.
The final match of the ICC World Cup between India and Australia will be played today at the Narendra Modi Stadium in Ahmedabad.
Before the final was played, millions of citizens raised their hands to wish India to win the match.
The entire nation's attention is focused on the World Cup final between Australia and India. cricket fans are very excited for the final match.
(We are on WhatsApp. For latest news, join our channel. Click here)