Geo tv news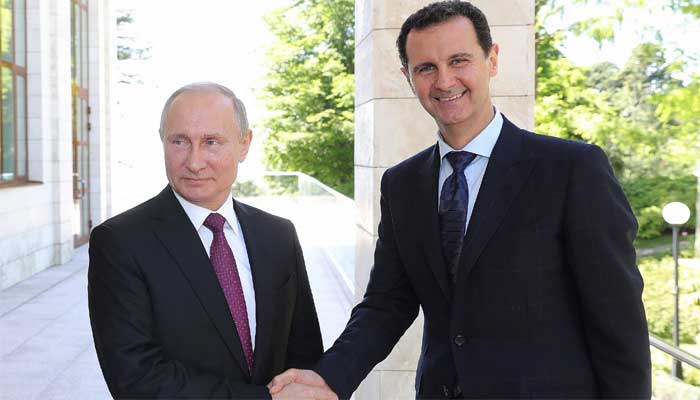 Syrian President Bashar al-Assad met with Russian President Vladimir Putin in Moscow. According to Arab media, bilateral relations and global issues were discussed at the meeting.
On this occasion, Russian President Putin said that Russia has achieved significant successes in the war against terrorism in Syria.
President Bashar al-Assad praised Russia's positive role during the Syrian civil war and said he is grateful to Russia for it. Despite being at war, Russia has not backed down in supporting Syria.
The Syrian president further said that Syria is with Russia in the war against Ukraine.