Geo tv news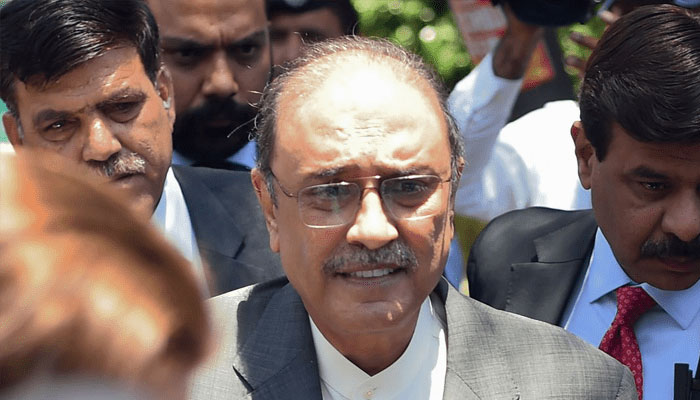 The Park Lane reference against former president Asif Ali Zardari has been sent back to the National Accountability Bureau (NAB).
Islamabad Accountability Court Judge Nasir Javed Rana heard the plea to end the hearing against former President Asif Ali Zardari and other accused in the Park Lane Reference Amendment Act, 2022 due to the end of the court's jurisdiction.
The petitioner's lawyer Farooq H. Naik appeared before the court and took the stand that the Parkland reference does not come within the purview of the accountability court after the amendment act, presented the decision of the Islamabad High Court as a judicial precedent.
NAB prosecutor Usman Masood opposed the acquittal plea and said there was a joint venture between the National Bank and a private bank under which a loan of Rs 1.5 billion was taken which was later increased to Rs 2.8 billion. The court determined the jurisdiction in this case.
After hearing the arguments, the court sent the reference back to NAB, declaring that the jurisdiction was over.
The court said it cannot hear the reference now that jurisdiction has expired.